You can now watch the world currencies flow into BTC in realtime, thanks to FiatLeak.com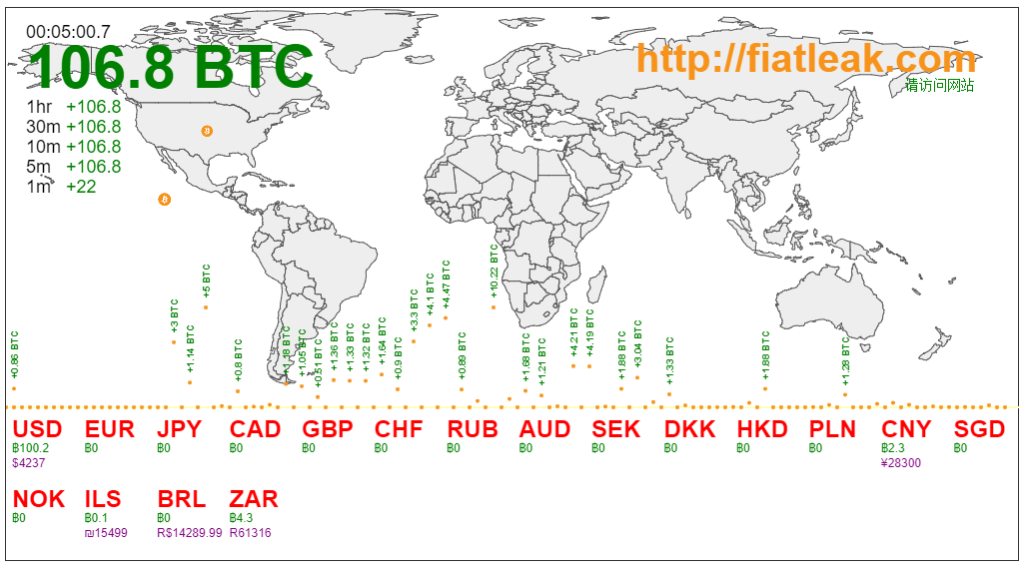 Image above shown a sample of the info. Each trade results in a Bitcoin being sent from the currency counter in red to the country on the map. The value in BTC is listed in green and plotted across the map. The last exchange rate for each currency is listed in @purple and updated for each trade.
In the sample above, 106.8 Bitcoin being exchanged from US Dollar, Chinese Yuen, Italian Lira (ILS), Brazillian Real (BRL), and South African Rand (ZAR) in past 5 minutes when the editor is checking out the website.