While the Malaysian government is doing good with GEC 2017, the private sectors are doing their bid well too.
On 12th December 2017, a private session on The New Investment Frontier was held at TPCKL, where speakers from Malaysia, UK and U.S. shared the same stage exchanging ideas related to Blockchain, cryptocurrencies, and ICO.
The book, Blockchain Insider, made its first introduction to the English speaking group of elite investors who would like to explore more about the technology behind this cryptocurrency revolution.
The Evolution of Money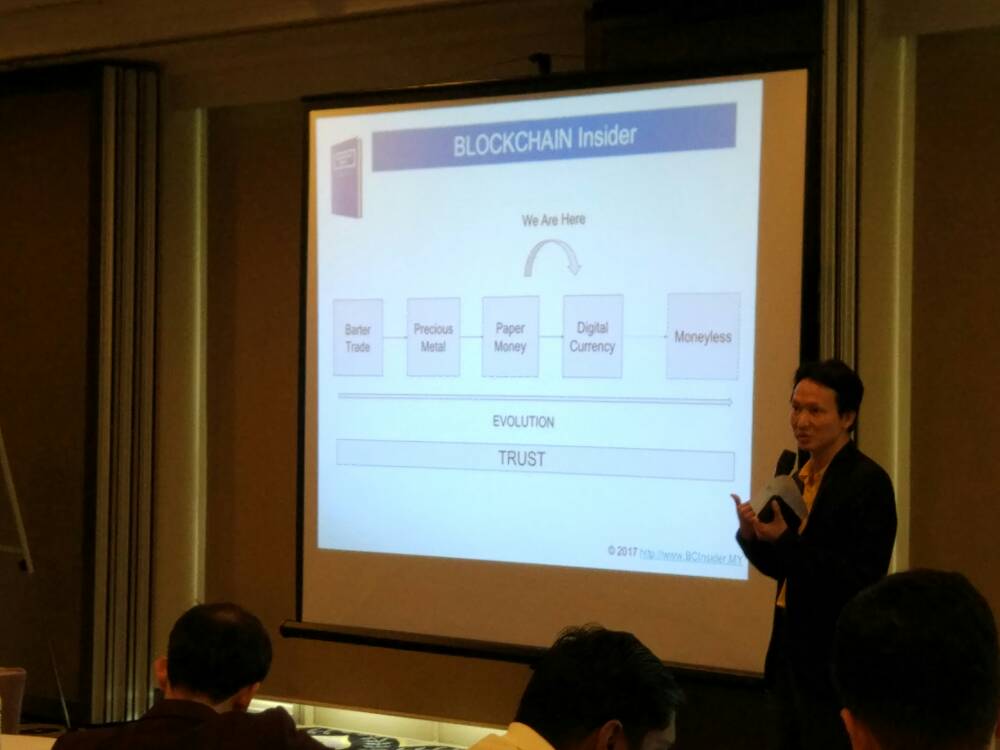 Some thoughts on the future of money.
View the Presentation slides here:
Blockchain is The Web, All Over Again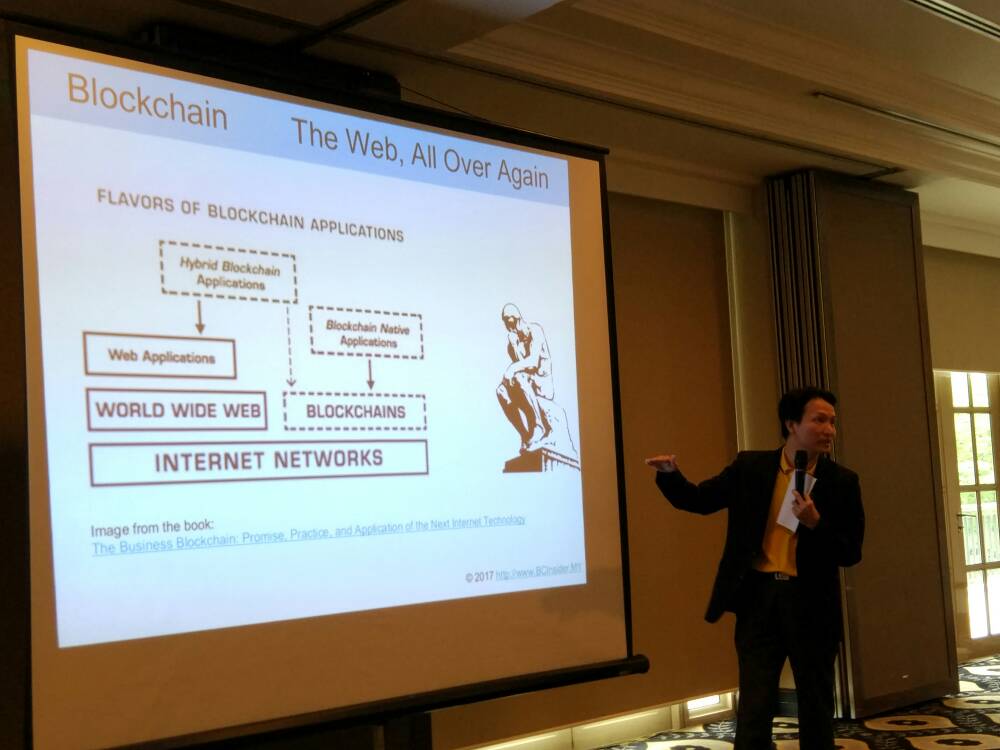 If history does repeat itself, you will be amazed by how similar it is the evolution of the blockchain to that of the internet.
Blockchain Insider
Chapter 2 – The Name of The Game
Read the SAMPLE CHAPTER here:
It was a great afternoon spent with a group of great people.
Thanks to event sponsors and our kind hosts for making this talk a success. Looking forward more success stories in the crypto world.
For a better future and a better world.